13 Years'
Experience

10,000 Motorcycles
Transported

2,000 Satisfied
Customers

Delivered On
Time Guarantee
Our Interstate Motorcycle Transport Is Second To None
Looking for a fast and reliable way to transport your prized motorcycle? At Motomovers, we help motorcycle owners like you, safely transport your bike interstate
We Can Pick up And Deliver Your Motorcycle Door
to Door In The Following Areas Of
Victoria, ACT And NSW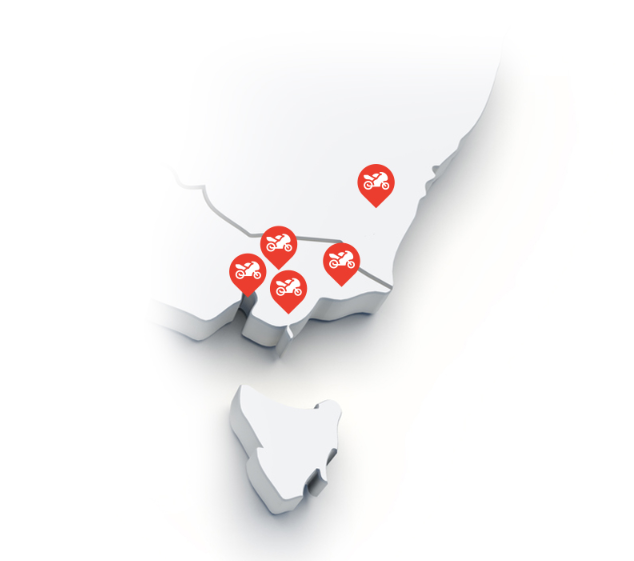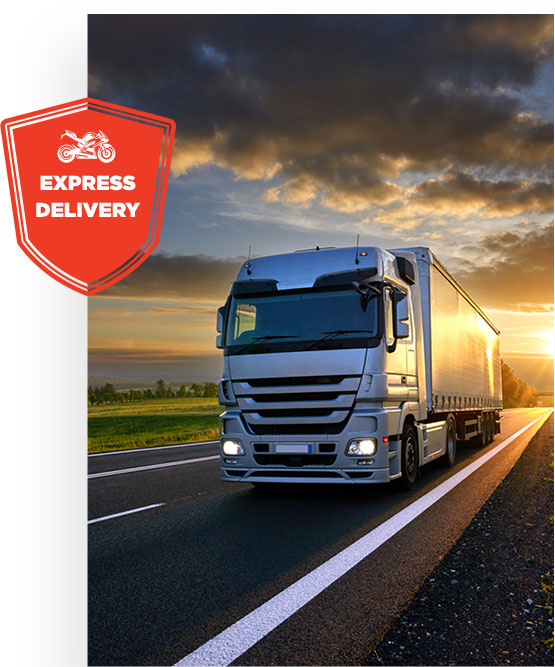 Choose From Standard
And Express Delivery
For Interstate Motorbike
Transportation
Need your motorbike FAST? Then our express delivery service is for you.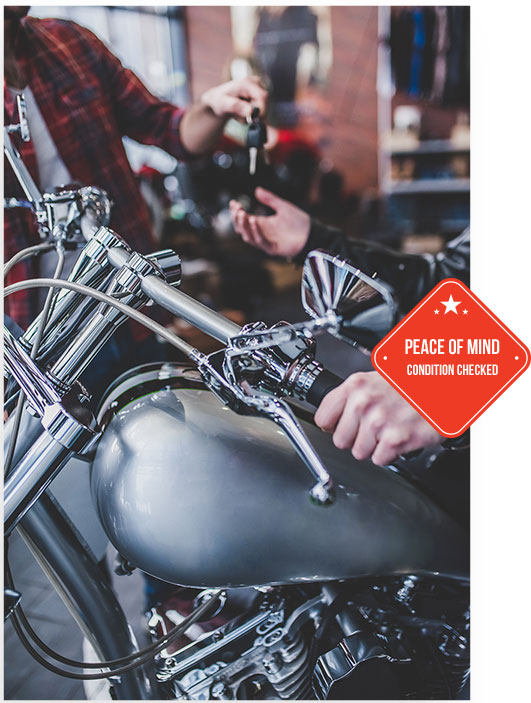 Are You Buying A
Motorcycle Interstate And
Need It Transported To You?
We can provide a Bill of Sale Service for those interstate transactions to give you the peace of mind knowing that you are getting exactly what you are promised from the seller.
How Does Our Interstate Motorcycle Transport Service Stack Up Against DIY?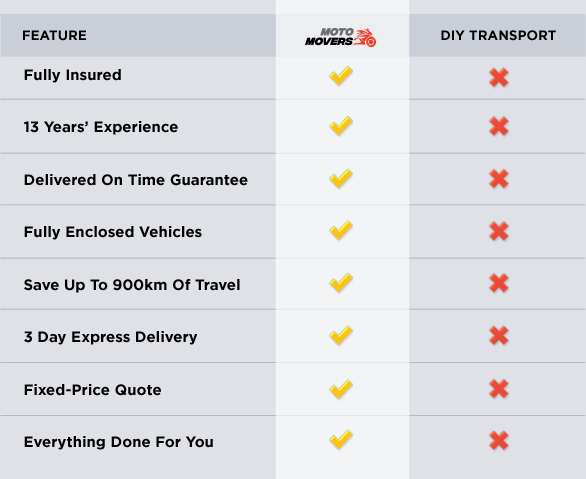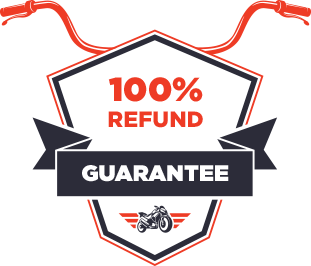 On-Time Every Time 100%
Refund Guarantee*
We commit to delivering your motorcycle on-time, every time. If your motorcycle arrives any later than the agreed upon day of delivery, we will personally waive the cost of the entire transportation – no questions asked.
* T&Cs apply
FAQs About Interstate Mobile Transport
Yes, all bikes are transported in enclosed vehicles Unless the motorcycle in question cannot roll or is damaged and requires an all up lift.
Yes, we have coverage for motorcycles in transit up to $150,000 in any one conveyance, this covers Fire, theft, rollover, loading and unloading, and accidental damage.
Yes. All Motorcycles are inspected and an Inspection report is given to both the Sender and the Receiver. Our Bill of Sales service goes one step further, we will check and verify all the numbers and condition and organize payment on pick up of the bike for the peace of mind of both the buyer and the seller.
Yes, there are times a bike could weigh in excess of 300kg and a little extra help by way of running engine to assist with loading does help, but in some circumstances no the key is not required.
Get A Free, 1 Hour Rapid-Response
Fixed-Price Quote For Your Motorcycle
Transportation In January
And Get A FREE $100 Voucher To
Be Used For Our Services!
Get in touch today for a free, quick fixed price quote, and for January only, you will also receive a FREE $100 voucher to be used on your next transportation service with us!
*Terms & Conditions Apply