13 Years'
Experience

10,000 Motorcycles
Transported

2,000 Satisfied
Customers

Delivered On
Time Guarantee
Australia's Experts in Motorcycle Freight
Nobody knows more about moving motorbikes than Motomovers. We've already moved over 10,000 bikes between Melbourne, Sydney and Canberra. Our 2000 customers chose us because they know we can be relied on and because we really care about providing exceptional service.
We Can Pick up And Deliver Your Motorcycle Door
to Door In The Following Areas Of
Victoria, ACT And NSW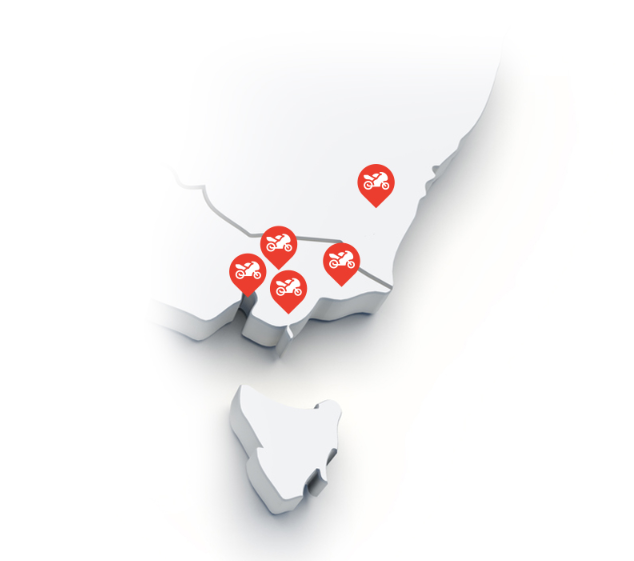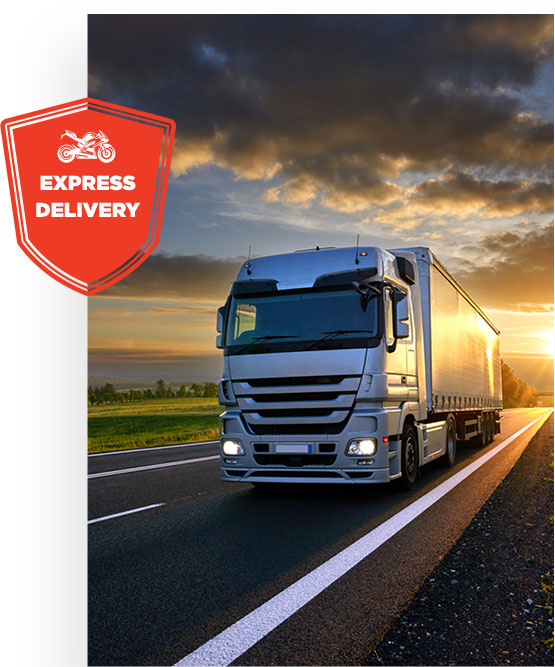 Guaranteed On Time Delivery, Every Time
This is a promise you will very rarely see offered by any other specialist motorcycle freighters. In fact, finding transport companies that specialize in motorcycle transport is a challenging task, so just by arriving at the Motomovers website you've already saved yourself a lot of leg work.
We're different from the average transport company. We only move motorcycles, and we move them at fixed prices that are genuinely affordable.
Most importantly, we truly care about doing a good job. Our dedication to providing the best service can't be faked. You can see it in every action. We handle and transport bikes carefully, and with the knowledge to do it properly. No mistakes are made, and that's really a good enough reason all by itself to have confidence in choosing Motomovers.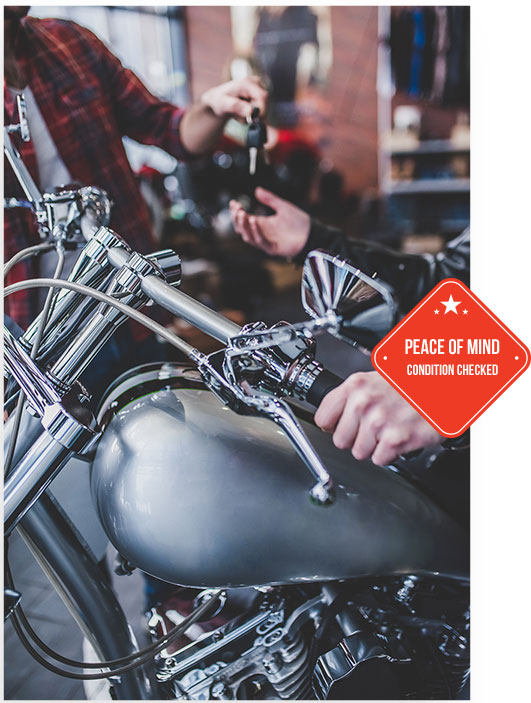 Motorbike Freight is a Job For a Specialist
Moving motorbikes by truck is different to moving other kinds of cargo. There are some similarities to what ordinary transport companies do, but many unique factors as well.
Generally, most of the more common transport companies won't be properly equipped to move motorcycles at maximum efficiency and safety. The staff also won't be likely to have much experience handling many different kinds of motorcycles and may not be fully aware of all the things they need to be careful of.
This is why it's important to always work with a professional motorcycle transport specialist such as Motomovers. We have expert staff who have very extensive experience and detailed knowledge of what is required for every job and every kind of bike.
We also have properly configured and equipped trucks that are custom built for the task, providing safety and security for your motorcycle. Our drivers regularly travel the interstate routes such as transporting motorcycles from Melbourne to Sydney, and that familiarity provides good working knowledge of the best way to get from A to B, especially when there's any kind of traffic chaos. Being aware of all the alternative options, they can avoid being unreasonably delayed.
Avoiding delays is, of course, very important because many of our customers need their bikes to be at the destination by a specific time. Equally important to us, if the shipment does not arrive on time, we promise to give our customers a refund! That's why we're never late, no matter what happens on the road.
What is included in our motorbike freight quotes?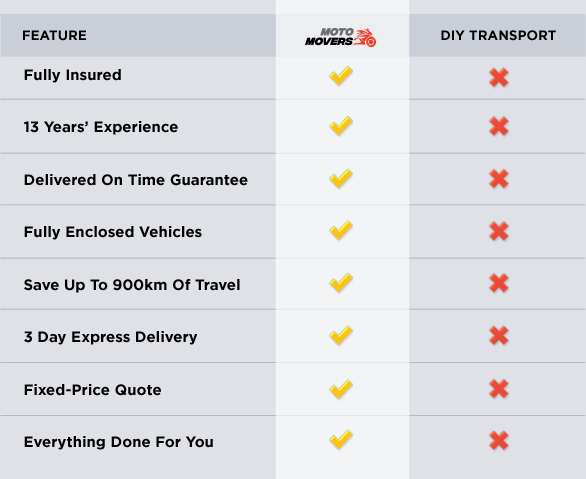 Call Us When You're Ready to Move
Getting your motorcycle moved with Australia's best motorcycle movers can be arranged with a simple phone call on our free national phone number 1800 211 110. You can also use our contact form on the website to get a interstate motorcycle transport quote, ask a question, or share your thoughts. We will reply as soon as possible with all the information you need.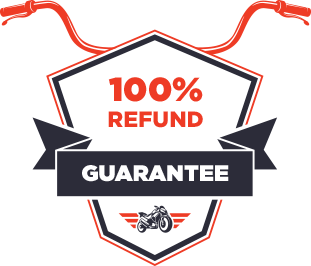 On-Time Every Time 100%
Refund Guarantee*
We commit to delivering your motorcycle on-time, every time. If your motorcycle arrives any later than the agreed upon day of delivery, we will personally waive the cost of the entire transportation – no questions asked.
* T&Cs apply
FAQs About What Is Included In Our Motorbike Freight Service
Yes, all bikes are transported in enclosed vehicles Unless the motorcycle in question cannot roll or is damaged and requires an all up lift.
Yes, we have coverage for motorcycles in transit up to $150,000 in any one conveyance, this covers Fire, theft, rollover, loading and unloading, and accidental damage.
Yes. All Motorcycles are inspected and an Inspection report is given to both the Sender and the Receiver. Our Bill of Sales service goes one step further, we will check and verify all the numbers and condition and organize payment on pick up of the bike for the peace of mind of both the buyer and the seller.
Yes, there are times a bike could weigh in excess of 300kg and a little extra help by way of running engine to assist with loading does help, but in some circumstances no the key is not required.
Get A Free, 1 Hour Rapid-Response
Fixed-Price Quote For Your Motorcycle
Freight In April
And Get A FREE $100 Voucher To
Be Used For Our Services!
Get in touch today for a free, quick fixed price quote, and for April only, you will also receive a FREE $100 voucher to be used on your next transportation service with us!
*Terms & Conditions Apply