13 Years'
Experience

10,000 Motorcycles
Transported

2,000 Satisfied
Customers

Delivered On
Time Guarantee
Cost Effective Motorcycle Transport in Melbourne
When you need to move a motorbike from A to B and you can't do it yourself, you need a transport company that knows what they're doing. One way to ensure that you're getting the maximum efficiency, safety, and affordability is to move it with Motomovers.
Whether you need motorcycle transport within Victoria or to NSW, we are the best choice. Our team are specialists in motorcycle transport, with expert knowledge and custom equipment specially designed for the task.
We Can Pick up And Deliver Your Motorcycle Door
to Door In The Following Areas Of
Victoria, ACT And NSW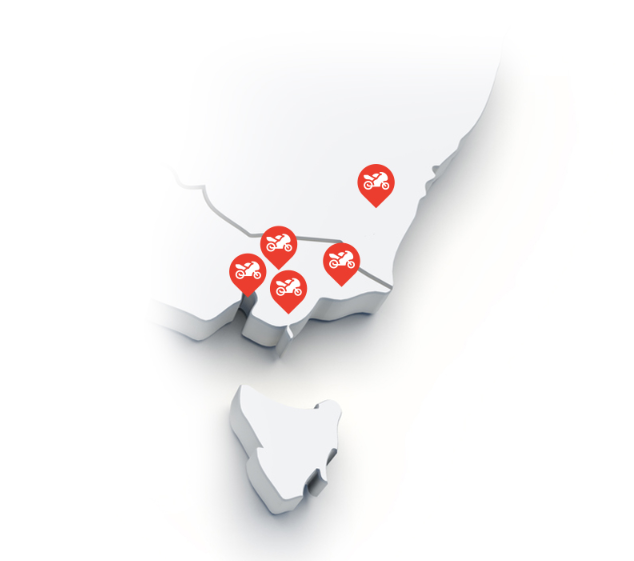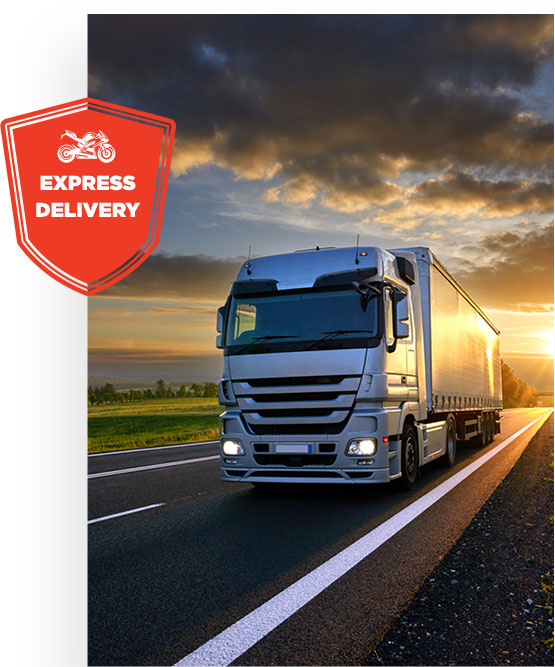 Motorbike Transport in Melbourne you can Rely On
Something customers love about our service is that we guarantee to get your bike safely to the destination on time. That's a big deal for some customers, because they're professional riders who need their bikes to be there ready for an event or practice session. In such circumstances, excuses won't do. The only thing that's acceptable is certainty. That's what we provide.
You can derive further peace of mind from the fact you can keep track of our progress along each point of the journey, so you'll always know where your bike is, where it's been, and where it's heading next.
It's things like this that have helped to earn us the reputation of being the best motorcycle movers in Melbourne. We are good at what we do because we care about doing it well.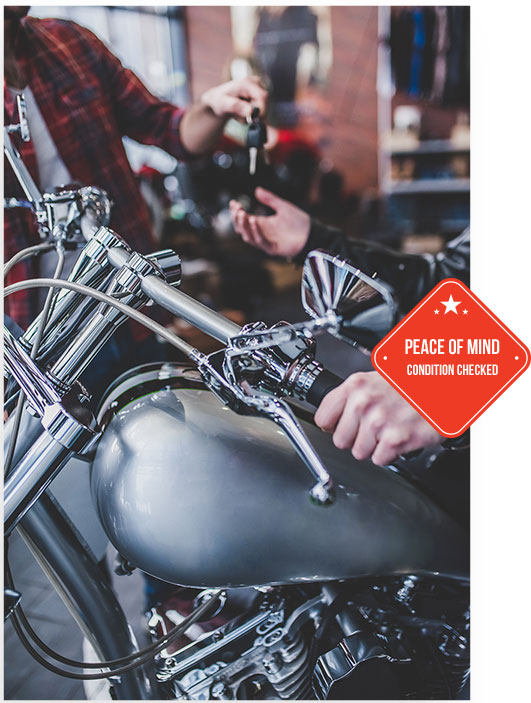 How We're Different From Other Motorcycle Movers
Being specialists in interstate motorcycle transport means your bike is always in good hands. Ordinary movers don't handle motorbikes every day, and they may not have the correct knowledge or equipment to do it safely. If they make mistakes, your bike could be damaged in transit.
Everyone on the Motomovers team knows what they're doing. You can trust us with your bike because we understand bikes and we know how to handle them. We've moved over 10,000 motorcycles for 2000 customers in the last 13 years, and regularly transport motorcycles between Melbourne and Sydney.
This is also part of the reason why our service is so affordable. Because we transport only one specific type of cargo, and because we schedule our trips, it makes our costings very easy to calculate. As a result, we can offer fixed prices for transport of motorcycles between Melbourne, Canberra and Sydney or within the Melbourne metro. We also offer an express 3-day delivery service if you need your biking moving urgently. Get in touch to find out more.
The typical moving company doesn't have these benefits. Because they need to deal with a wide range of cargo types, it can take much longer for them to load up, their loads require much more work to secure, and they don't have much certainty as to the value of each truckload they haul.
We do have certainty, and that means we can always provide the best value for our customers.
What is included in our motorcycle transport service in Melbourne?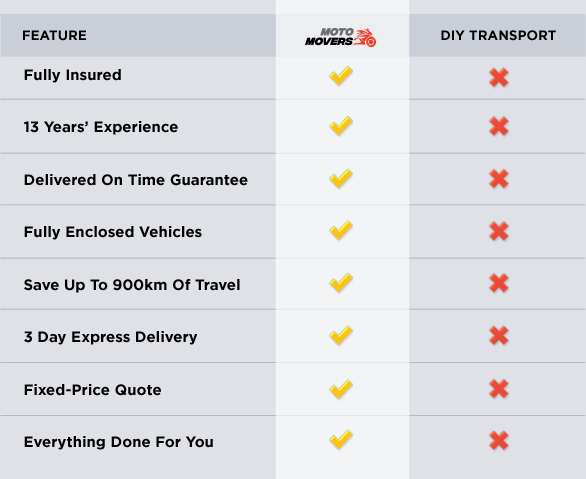 Call Us When You're Ready to Move
Actually, it's best to book as early as you can before the date you intend to move because our service is in high demand. You can get a quote from us any time by calling 1800 211 110 toll free and we'll also be happy to answer any questions you may have for us. Alternatively, you can use our online motorcycle transport quote form for the same purpose.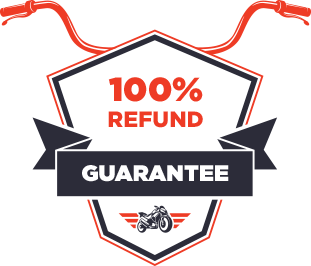 On-Time Every Time 100%
Refund Guarantee*
We commit to delivering your motorcycle on-time, every time. If your motorcycle arrives any later than the agreed upon day of delivery, we will personally waive the cost of the entire transportation – no questions asked.
* T&Cs apply
FAQs About What Is Included In Our Quotes
Yes, all bikes are transported in enclosed vehicles Unless the motorcycle in question cannot roll or is damaged and requires an all up lift.
Yes, we have coverage for motorcycles in transit up to $150,000 in any one conveyance, this covers Fire, theft, rollover, loading and unloading, and accidental damage.
Yes. All Motorcycles are inspected and an Inspection report is given to both the Sender and the Receiver. Our Bill of Sales service goes one step further, we will check and verify all the numbers and condition and organize payment on pick up of the bike for the peace of mind of both the buyer and the seller.
Yes, there are times a bike could weigh in excess of 300kg and a little extra help by way of running engine to assist with loading does help, but in some circumstances no the key is not required.
Get A Free, 1 Hour Rapid-Response
Fixed-Price Quote For Your Motorcycle
Transportation In April
And Get A FREE $100 Voucher To
Be Used For Our Services!
Get in touch today for a free, quick fixed price quote, and for April only, you will also receive a FREE $100 voucher to be used on your next transportation service with us!
*Terms & Conditions Apply